PUPPIES!!!!
I gave up and got myself a new photobucket account. I don't know what's going on with that thing.

So it's 10:17am... gotta get my arse out the door in about an hour to get to class. Hopefully my iPod will be recharged by then. I forgot to do it overnight, and the battery's pretty much kapoot as it is. *sigh*

Had breakfast: yogurt w/ blackberry jelly n' granola (my favorite!)

While I was uploading all my knitting photos, I came across this photo of my dog, Meridian, wearing one of the first scarves I ever knitted!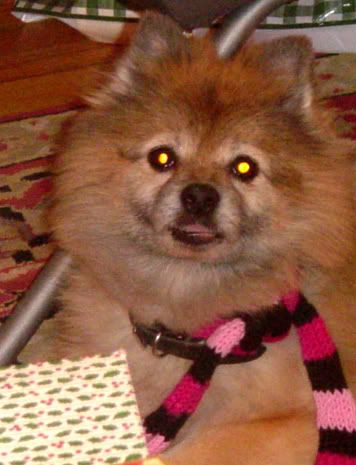 The pink's not really appropriate for him, being that he's a boy, but... hehe.

Well, gotta skoot for now! xoxo